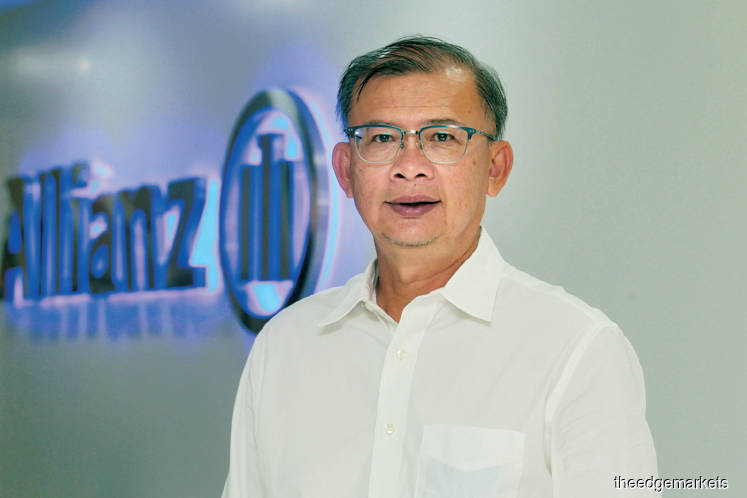 The general and life insurers in Malaysia are set for a rough ride in the coming months due to global economic repercussions from the Covid-19 pandemic.
Allianz Malaysia Bhd chief executive officer Zakri Khir said the insurance industry was facing twin setbacks of sharp decline in crude oil prices and demand and supply uncertainty.
This had made it difficult for the industry and Allianz Malaysia to be optimistic or make a prognosis for now, he added.
"With global economic repercussions, it is going to be a rough ride for both general and life insurers in Malaysia in the coming months," Zakri told the New Straits Times.
"Internally, the Movement Control Order, now extended to May 12, will see businesses impacted in varying scales depending on their preparedness and vulnerability to market forces," he added.
Zakri said for general insurance, the impact was apparent in travel policies sold as people were understandably reluctant to make plans amid the restrictions imposed on travel.
"We do anticipate a surge in claims, mostly travel and medical related.
"For our motor business, policyholders still need to renew their motor insurance policies so we will not see an immediate impact to our balance sheets.
"However, this segment will also take a hit as manufactures and supply chains are impacted and new business from motor will be slow," he said.
Allianz Malaysia's motor insurance is a significant segment of its general business.
It made up 62.6 per cent of the company's portfolio and contributed RM1.38 billion to its gross written premium (GWP) in 2019.
The remaining RM821.4 million GWP is from non-motor business comprising property, health, personal accident, liability and marine.
"As for our life business, agents will find it difficult to transact face-to-face business due to mobility constraints and social distancing but this is where we have to rely on our digital channels.," he said.
Zakri said on the hindsight, the pandemic would trigger much more concern over health, presenting insurers an opportunity to boost healthcare policy sales and increase health insurance penetration amongst Malaysians.
When asked on its future plans after Covid-19 subsides, Zakri said the outbreak had forced Allianz Malaysia to assess how ready the company was with its business continuity plans (BCP) and the effectiveness of contingences currently put in place to respond to a crisis.
"In Allianz Malaysia, our BCP does include a pandemic plan that covers the wider tasks for the response team in the event of pandemics, safety and welfare of staff and certain resources and business processes that should be made available in order to continue business operation at an acceptable level."
He added that Allianz Malaysia had been using this to guide it in its response in dealing with Covid-19 till now.
"We will need to see what other measures we can adopt and find ways to enhance our BCP to include future health emergencies and other possible crisis for better preparedness and optimum operational effectiveness," he said.